› Velvyslanectví Republiky Bělarus › Zprávy
On the Seminar on the legislation of the Republic of Belarus for the business community of the Czech Republic
On January 26th, 2016 a seminar "Changes to the business legislation of the Republic of Belarus" was organized by the law firm «Peterka & Partners» in cooperation with the Chamber of Trade and Industry for CIS Countries and the Embassy of the Republic of Belarus in the Czech Republic.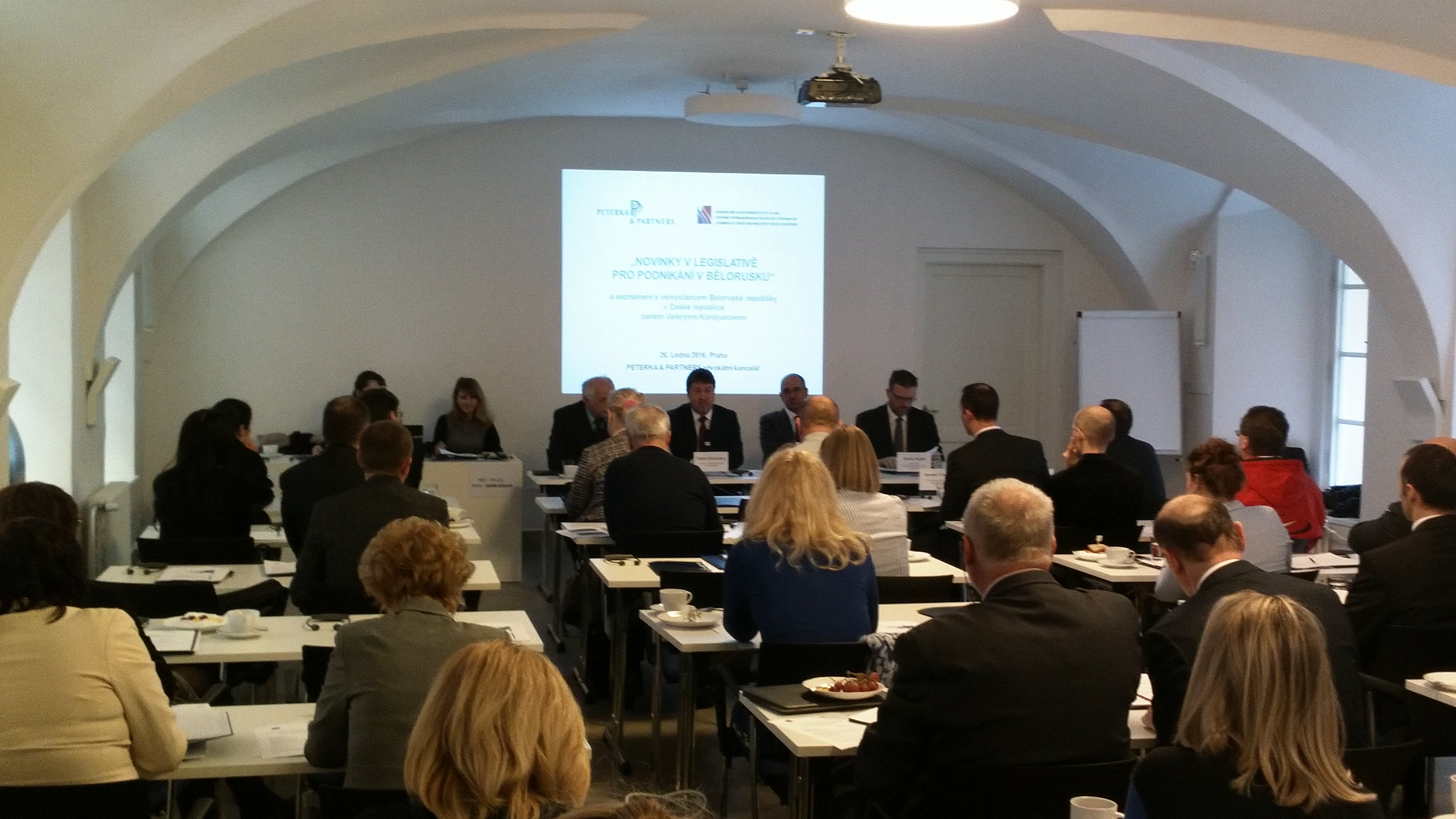 The seminar attracted more than 40 representatives of business circles of the Czech Republic, who were able to get acquainted with recent changes to the legislation to improve business conditions in Belarus.
In his welcoming presentation, the Ambassador Extraordinary and Plenipotentiary of the Republic of Belarus to the Czech Republic Valery Kurdyukov informed about the current state of bilateral trade and economic relations, provided examples of successful Belarusian-Czech projects and proposed for the consideration new promising areas of cooperation, including projects under the new legal instrument of a public-private partnership.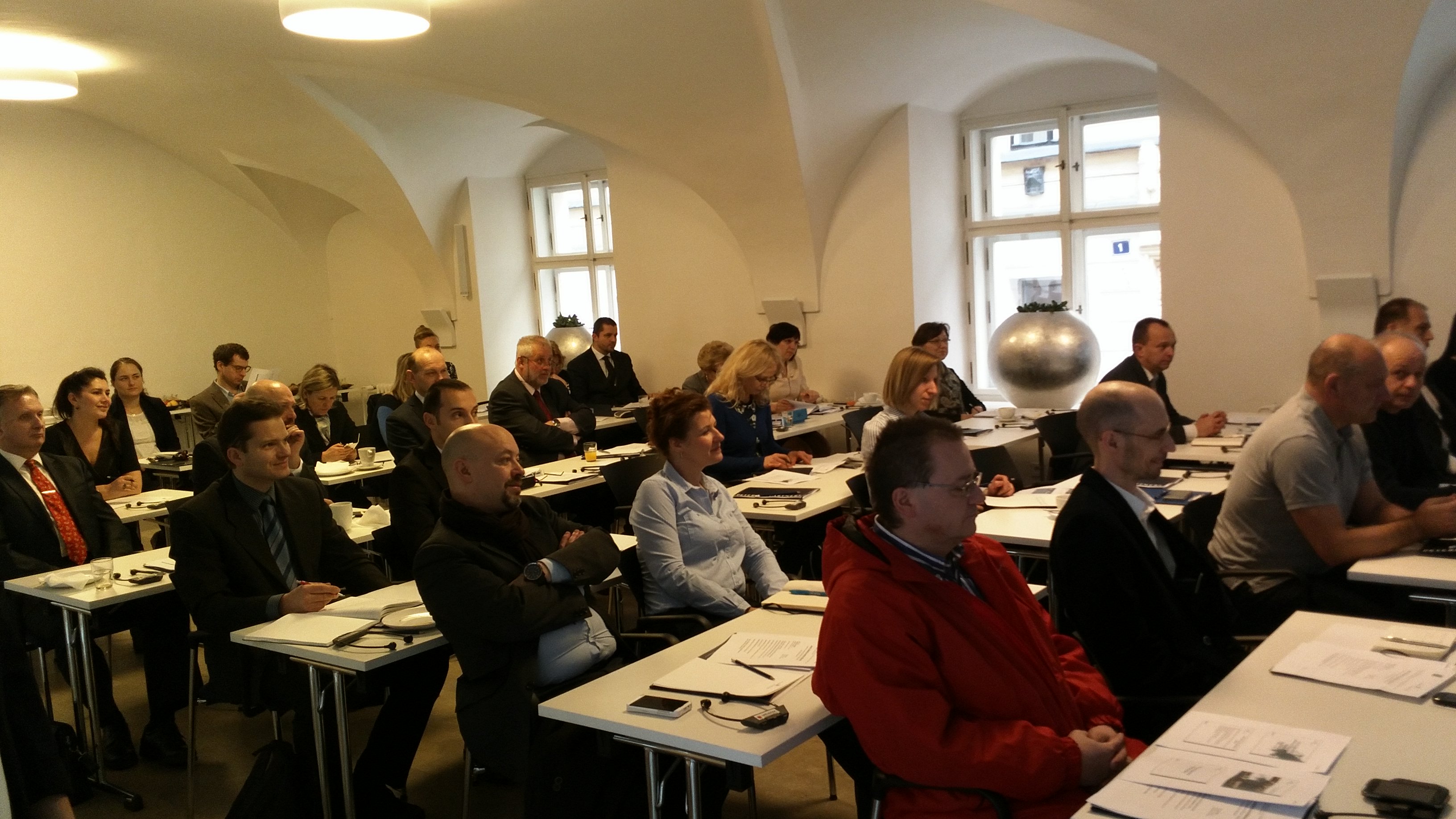 The Director of the Foreign Economic Policy Department of the Ministry of Industry and Trade of the Czech Republic Mr. Martin Pospíšil expressed a support to processes aimed at removal of restrictions and to the development of economic relations between Belarus and the Czech Republic.
The Director General of the insurance company "EGAP" Jan Procházka and the deputy general director of the Czech Export Bank Jaroslav Výborný, presented the opportunities of financing the Belarusian-Czech projects.