On December 10, 2019 the Ambassador Extraordinary and Plenipotentiary of the Republic of Belarus to the Czech Republic HE Mr Valery Kurdyukov took part in the conference «Czech Export Leaders 2019/H2», which traditionally gathered the representatives of Czech government and main Czech export companies.
The Deputy Prime Minister and Minister of Finance A.Schillerová addressed the meeting. The Chairman of the Board of the National Bank of the Czech Republic J.Rusnock, Minister of Industry and Trade K.Havliček, Minister of Regional Development K.Dostálová, President of the Czech Chamber of Commerce V.Dlouhý, heads and representatives of industrial associations, CEOs of leading Czech export companies (more than 500 companies) and more than 40 foreign embassy representatives participated in the event.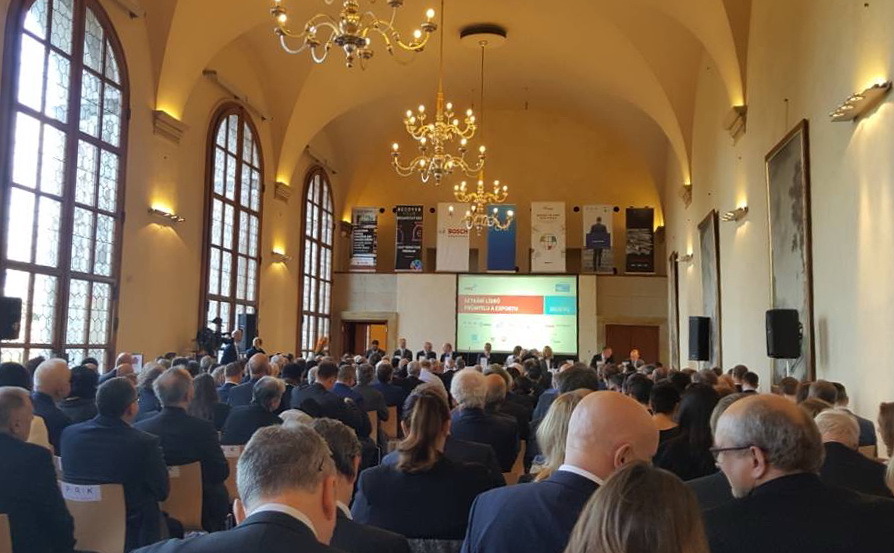 The topics and discussions were focused on the future development of Czech export and industry, Czech government investment strategies, the issues of the EURO adoption, the role of the Government in solving problems related to the lack of qualified labor forces, the reforms of higher technical education, and implementation of exports support measures and improvement of the business environment.